Benefiting from our roots of 27 years in fibers and yarns, we have carefully formulated our yarn offerings, making sure each yarn is the ultimate choice in its category and best suited for our throw blanket application.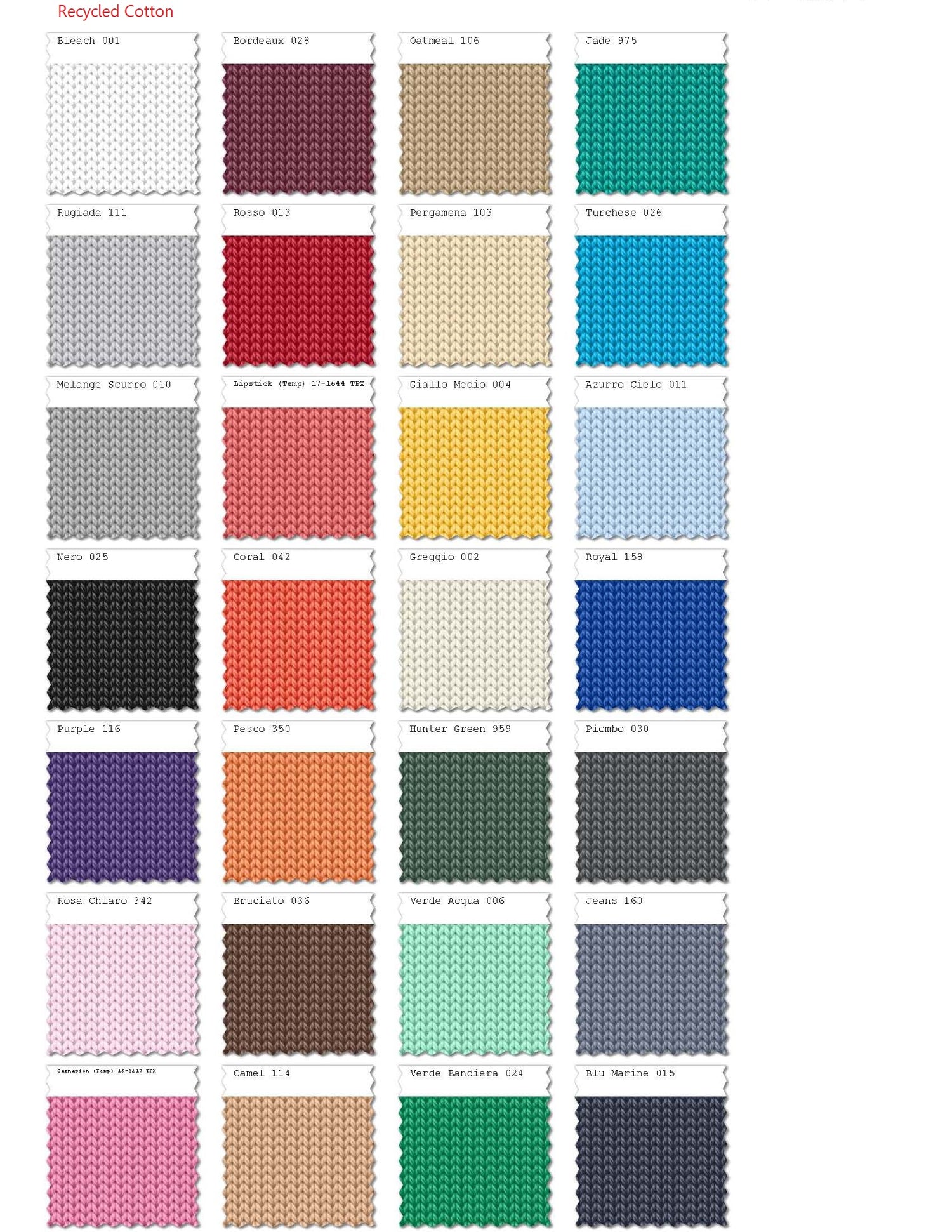 Recycled Cotton +
Spun in Mexico and available in 26 colors, our Recycled Cotton (RC) yarn is a blend of 50% regenerated post-consumer cotton with 50% regenerated post-consumer polyester.  It offers a full stainability story while maintaining a softness that is noticeably superior to other recycled yarns widely used by other manufacturers.  Its 2-ply construction, although much higher in cost than the single-ply yarn used by other manufacturers, affords our throw blankets to retain their shape and long-term durability.  Comparatively, single-ply yarns tend to be "lively" and "torquey" and ultimately cause the finished knit piece to become unstable and "bias" in shape or not-squared at the corners.  Additional advantages of using 2-ply yarn include less pilling after long-term use and reduced fiber lint after wash.  Overall, our Recycled Cotton throw blankets are unquestionably softer and superior in quality that will stand the test of time. Recycled Cotton Colors.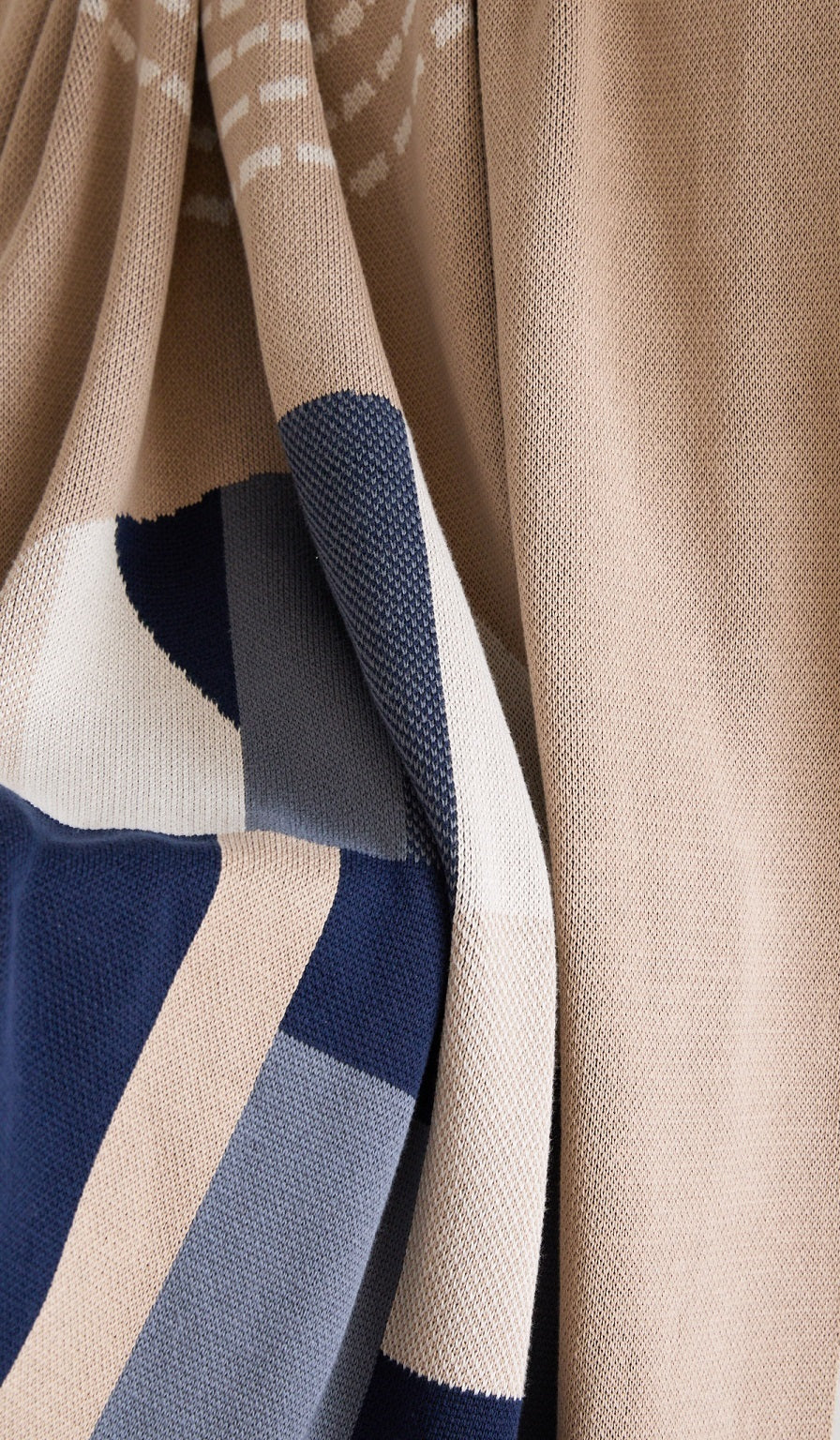 Egyptian Cotton +
Egyptian Cotton is well recognized as one of the world's best quality cottons.  Its extra-long staple fiber yields superior durability with an ultra-smooth surface in the yarns and provides a subtle sheen to the fabric, while squishy soft, and luxurious to the touch.  Our Egyptian Cotton is grown, hand-picked, and spun locally in Egypt, where its fertile soil and unique climate are optimal for cotton farming.  Most of the world's most luxurious bedsheets and wearing textiles use no other than Egyptian Cotton.  It is undoubtedly the crème de la crème.  Commission spun to our own specification in Egypt, perfectly balanced for knits, and highly likely is the softest cotton throw blanket the market has to offer.  Available in a sophisticated color palette of 28 colors, expertly selected and custom dyed for home-textile application. Egyptian Cotton Colors.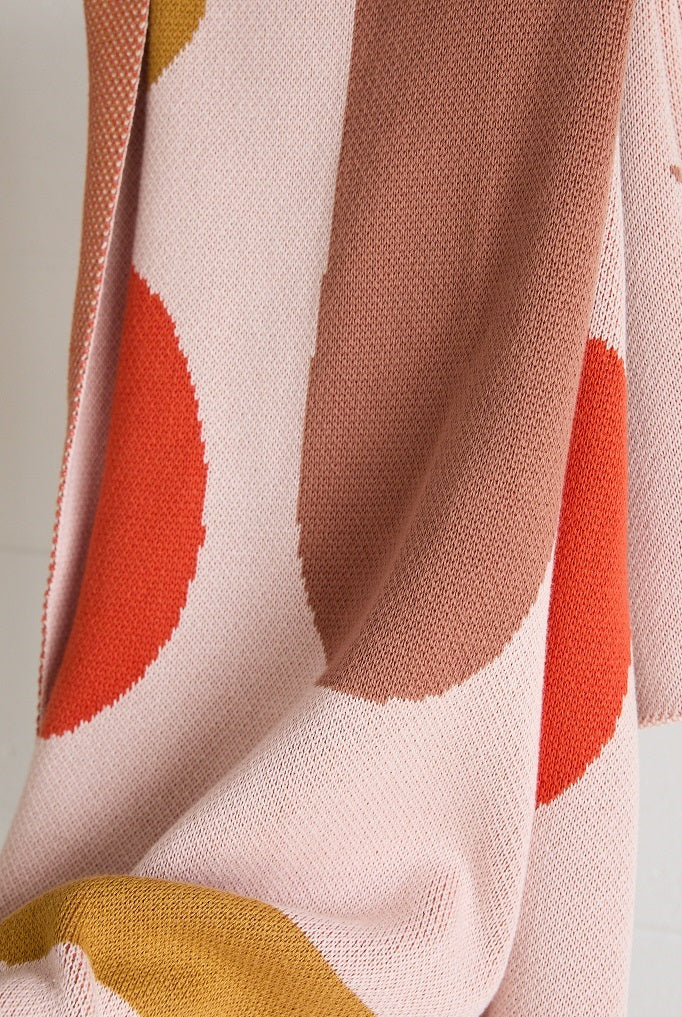 Organic Cotton +
Available in 16 colors (2-ply of course), our Organic Cotton is GOTS certified and free of pesticides and other toxic chemicals while feeling incredibly soft.  Although both are sustainable, when compared to recycled cotton, organic cotton is superior in quality and noticeably softer because of its virgin fiber composition.  It is also stronger as a result of its ring-spinning process, whereas recycled cotton is usually spun in open-end spinning and with polyester blends in order to compensate for its short staple fiber length and lower tensile strength.  Organic Cotton has been a very popular choice for baby textiles and the preferred fiber for those environmentally conscious consumers. Organic Cotton Colors.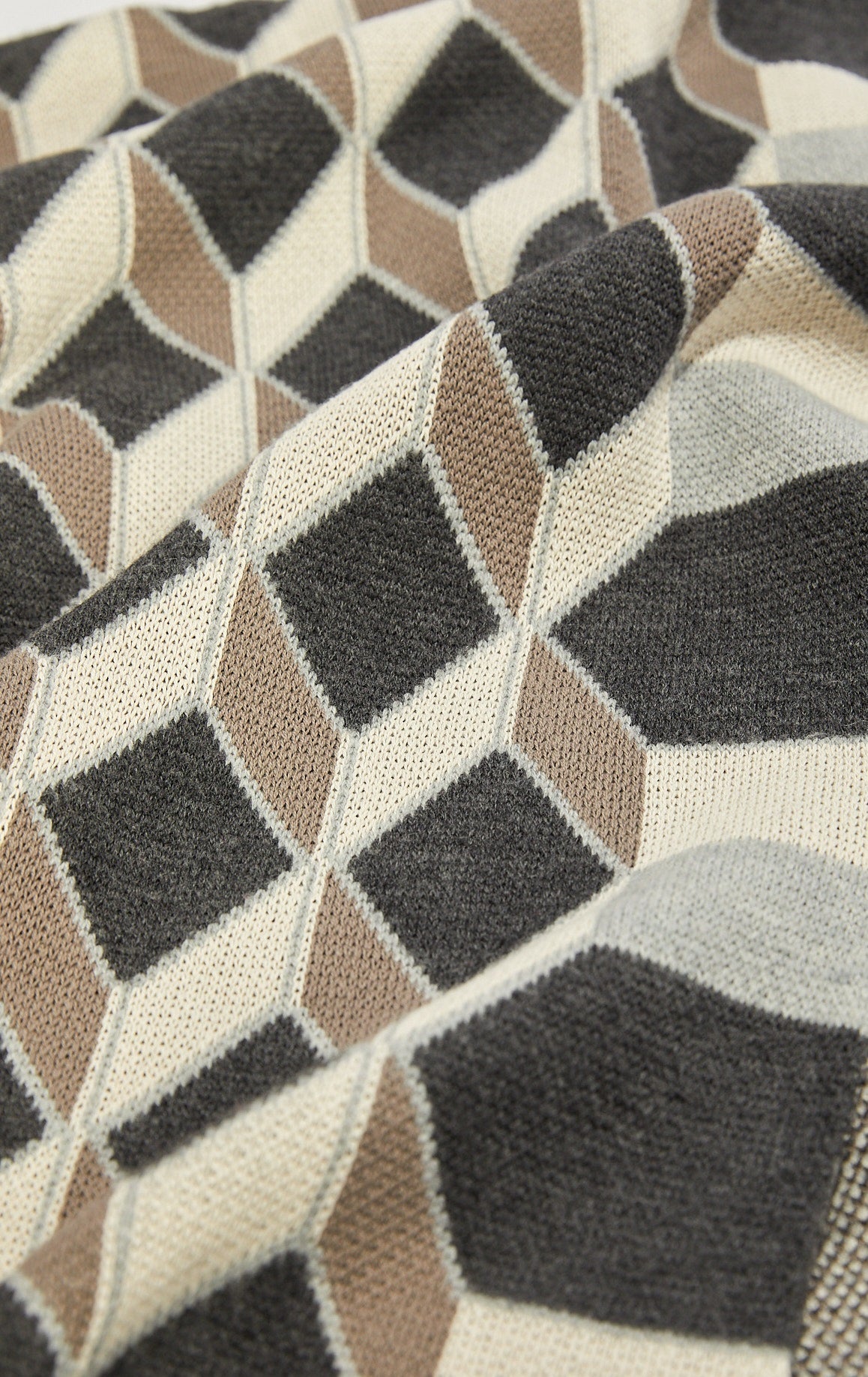 Merino Wool +
Our extra-fine Merino Wool in 19.5 micron is sourced from 2 legacy mills in Italy and is available in 21 colors.  It is Pre-shrunk and is safe for machine wash and tumble dry at low temperatures.  It was specifically chosen in this particular spec to achieve a perfect balance between softness, easy care, and low pilling yet without compromising its practicality as a functional throw blanket.  Our Merino Wool blankets feel incredibly soft, squishy, and absolutely will not itch, yet is very durable with minimal pilling.   
Wool fiber is naturally anti-bacterial and breathable, keep warm but not sweaty. Naturally dirt-resistant and needs not to be washed often.  As a natural fiber free of any synthetic material like acrylic or polyester, it is also completely biodegradable.  Merino Wool Colors.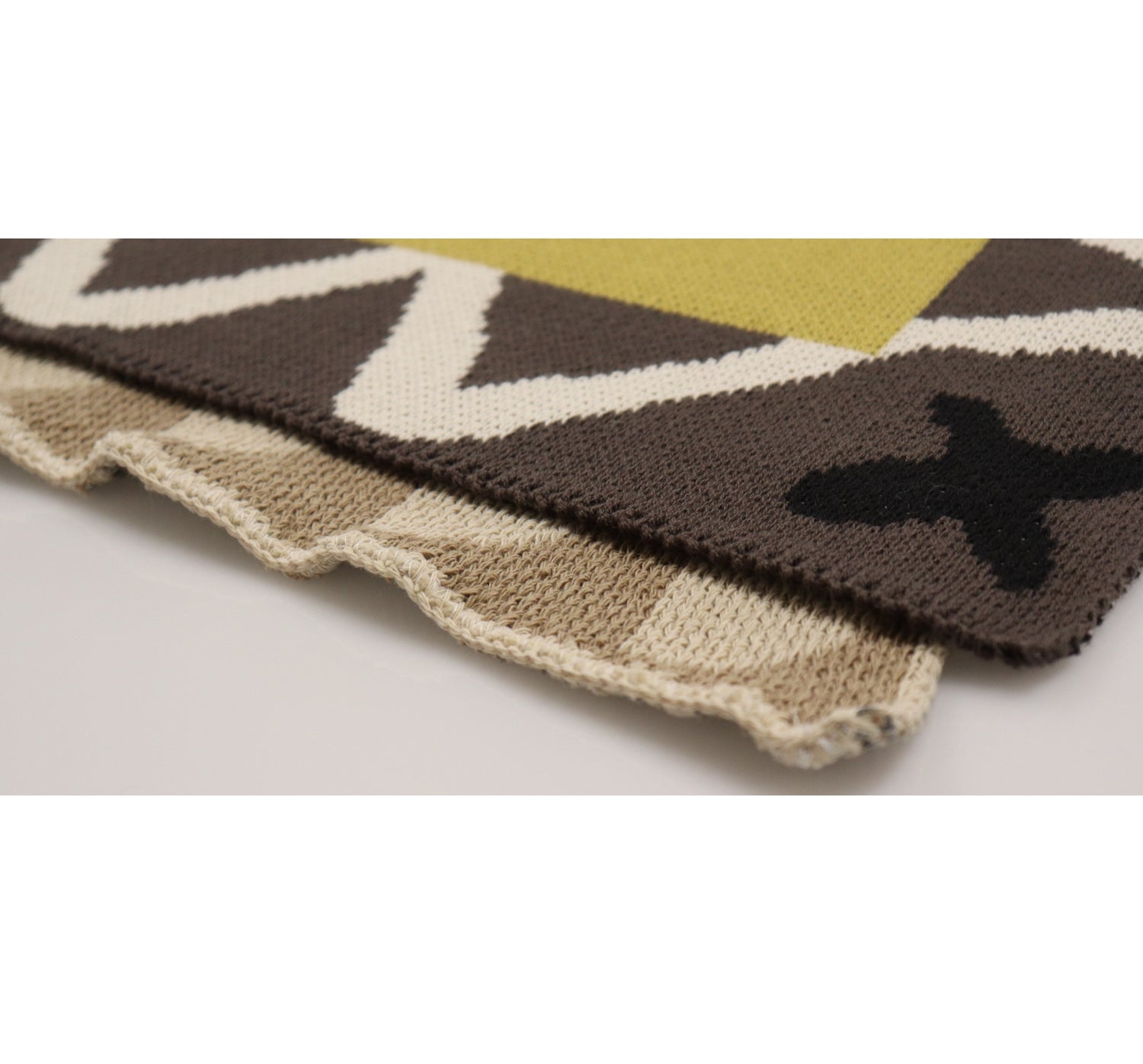 Our Quality Standard +
Ever wonder why some blankets
have curly corners that would never lay flat, no matter how you press them? And the edges are always wavy after every wash and always require a hard steam press?
Not ours.
The craftsmanship that we put into making our blankets has every blanket made right and square. It takes an extra effort on our part so that they are good enough to bear your brand name on them.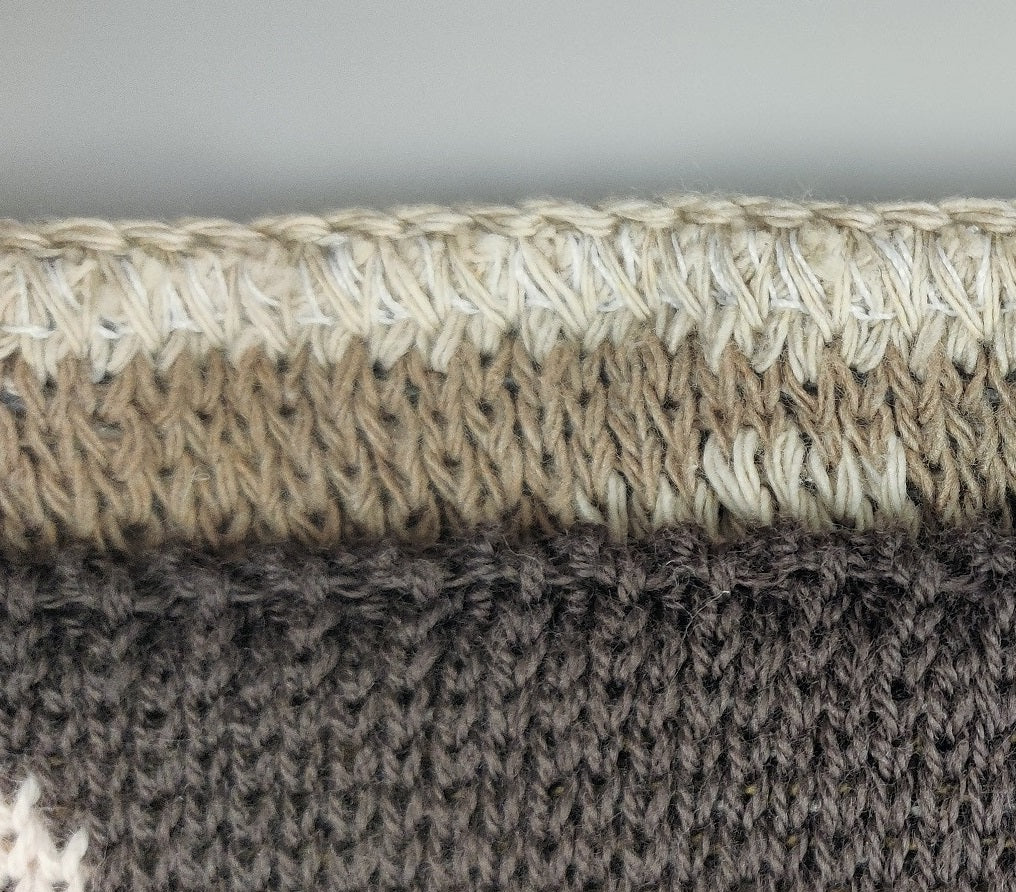 Little Details +
To the untrained eye, the finishing on the top edge is often times missed, yet it is those subtle details that make the big difference.  The top edge of our blankets is always bound-off with minimal and clean needlework, whereas many other blankets, especially those woven blankets, have an unfinished edge that gets covered up with some Extras and more.  As they say, it's always in the details.