Bring Your Art to Life
Translate your art into a wearable soft throw blanket in the fiber of your choice. Follow our simple step-by-step instructions using Photoshop or Illustrator to translate your art into a knitting format and build colorways using our digital palettes.
A digital rendering of the entire blanket representing each stitch detail can be made available for your preview before finalizing your design.
Technique | Birdeye
Birdeye is one of the most popular techniques used in knitting a graphic throw blanket. As few as 3 colors can be used with a maximum of 6.
The front side of the blanket illustrates the beautiful art, while the back side displays the colors with simple pixelation.
A standard 4-color full-size blanket 50 x 60 inches in Birdeye construction that feels substantial usually weighs between 2.6 - 2.8 lbs, depending on the type of yarns used.
Technique | Tubular
Tubular is a simple elegant technique using a jersey stitch with a reversible feature. The blanket offers a mirror image in its front and back, however, limited to 2 colors.
A standard full-size 50 x 60 inches blanket in Tubular construction usually weighs approx. 2.4 lbs, slightly lighter compared to a blanket in Birdeye construction.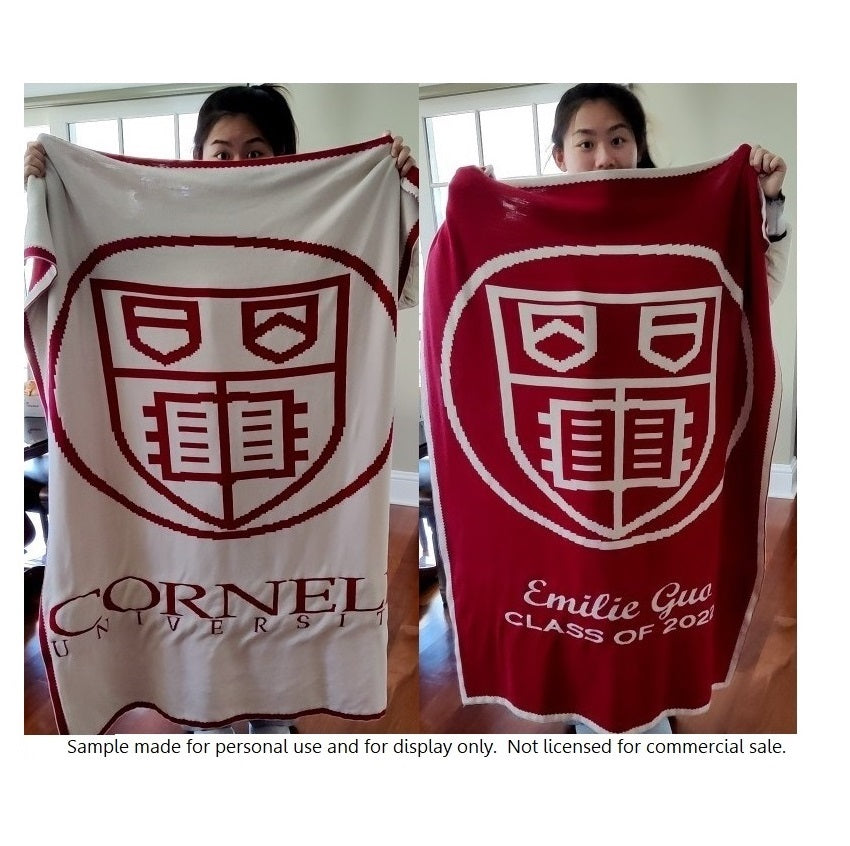 Absolute Personalization
Add personaliztion to your design.
One of our biggest technical advantages is our capability in offering individual names or initials on team blankets.
Above and beyond, we are capable of offering tubular reversible blankets with personalization, both with forward-facing text on the front and back. An advanced Personalization technique rarely seen in the industry.